Hello everyone!  Hope you are doing awesome and enjoying your summer.  I just returned over the weekend from an awesome family vacation overseas.  I had a great time but I am glad to be home – I miss my dogs when we travel and also miss my crafting time, but I am so thankful for the opportunity to go and to spend time with family.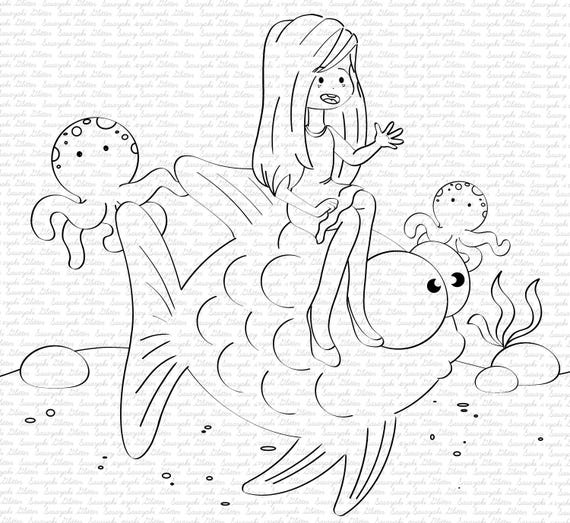 Today I am sharing a video I made several weeks ago using one of the amazing images from Sasayaki Glitter shop.  I chose Image #84 Under Water.  My video, which can be found here, https://www.youtube.com/watch?v=hFqaOtOEsB0&t=516s, shares some of my coloring techniques and some details on the easal card variation I made for this project.  Hope you will check it out and let us know what you think!
My card is a variation of an easel card.  I chose my papers from Doodlebug Designs and added a sentiment from a clear stamp in my stash.  Both image and sentiment are cut out with Gina Marie Designs die.  I added shells from my stash and bling from Bo Bunny.   I sure hope you like it and will go watch my video https://www.youtube.com/watch?v=hFqaOtOEsB0&t=516s.
Here is a closer view of my colored image.
You can check out my videos on the Sasayaki Glitter YouTube Channel and all images can be found at the Sasayaki Glitter shop on Etsy, go check it out, you will be happy you did, SO MANY awesome images!
To learn even more about Sasayaki Glitter, make sure to visit Sasayaki Glitter Facebook Fan Group and the Sasayaki Glitter Challenge Blog!  Hope you have enjoyed my project.  Hugs!!