Hi everyone!  Hope you are all doing well.  I have some great news and a couple projects to share with you today.  Since May, I have been thrilled to be part of the Sasayaki Glitter Video (YouTube) DT!  You can check out my videos on the Sasayaki Glitter YouTube Channel and all images can be found at the Sasayaki Glitter shop on Etsy, go check it out, you will be happy you did, SO MANY awesome images!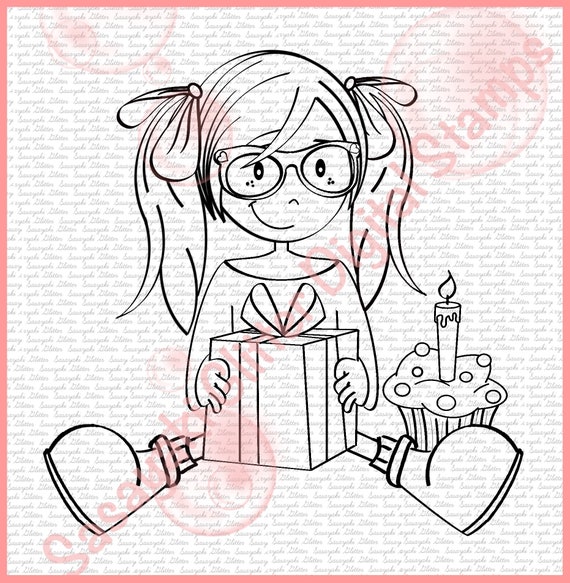 For my first creation, I chose Image #157 Mia's Birthday.  My video, which can be found here, https://www.youtube.com/watch?v=YNbvB_PijiY&t=46s, shares some of my coloring techniques and how I choose my card colors.  Hope you will check it out and let us know what you think!
My card is a variation of an accordion fold.  I chose papers from Echo Park and sentiment from Avery Elle clear stamp.  Both image and sentiment are cut with dies from Gina Marie Designs.  I also added ribbon from Really Reasonable Ribbon and bling from Zva Creative.  I sure hope you like it and will go watch my video https://www.youtube.com/watch?v=YNbvB_PijiY&t=46s.  Here is a closer view of my colored image.
To learn even more about Sasayaki Glitter, make sure to visit Sasayaki Glitter Facebook Fan Group and the Sasayaki Glitter Challenge Blog!  Hope you have enjoyed my project.  Hugs!!